The Chase Ink Business Preferred is one of the best small business credit cards on the market. For the time being, this already excellent card just got even better: Numerous user reports state that the Ink Preferred is currently earning 3x points on all payments made through Plastiq.
The Business Preferred has a 3x earning category that covers expenses including travel, shipping, internet, cable and phone service, and certain advertising expenses. For whatever reason, Plastiq payments are currently coding in this category, resulting in 3x UR points per dollar on ALL Plastiq payments, regardless of the type of bill or expense. For Ink cardholders, this presents a great opportunity to earn a lot of Ultimate Rewards for a relatively low cost.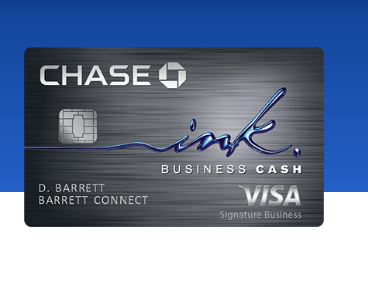 What Is Plastiq?
Plastiq is an online payment processor that allows you to pay your rent, car payments, income taxes, and other bills with a credit or debit card. You may also be able to pay your mortgage with Plastiq, however you cannot make mortgage payments via Plastiq with a Visa card. Since the Ink Preferred is a Visa, you won't be able to use it for mortgage payments.
The process is fairly simple: you authorize a credit card payment through Plastiq's online portal, and they pay the recipient (either via an electronic transfer or a mailed check). The process typically takes about a week, although it may take longer for new recipients that you haven't paid via Plastiq before.
Plastiq charges a flat 2.5% fee for credit card payments, so it's typically not worthwhile to use for the purpose of earning credit card rewards.
However, when the value of the points you could earn by using a credit card exceeds the 2.5% that Plastiq charges, that's when it starts to make sense to pay bills via Plastiq.
The Math
Does it make sense to take advantage of this situation and pay your bills via Plastiq? In this case, absolutely yes!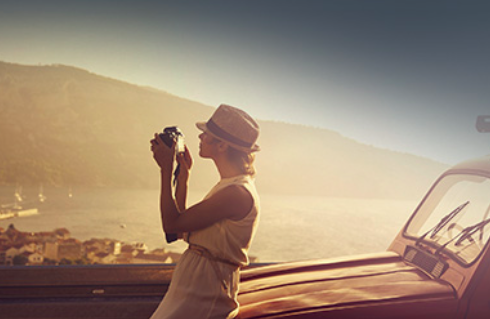 Ultimate Rewards points are worth $ 0.01 per point at the bare minimum. That value rises to $ 0.0125 per point if redeemed for travel via the UR portal. And that value gets even better ($ 0.02+) when you transfer points to travel partners for redemption. TPG values UR points at 2.2 cents per point, and many other experts peg the value around the 2 cent mark.
So, let's do some quick calculations, based on $1 spent through Plastiq:
Plastiq processing fee = -$ 0.025 or -2.5%
3x UR @ $ 0.01 per point = $ 0.03 or 3% back
3x UR @ $ 0.0125 per point = $ 0.0375 or 3.75% back
3x UR @ $ 0.02 per point = $ 0.06 or 6% back
Thus, these payments will result in a return of between 0.5% and 3.5%, depending on how you redeem your points. On a $2,000 rent payment, that's $10 to $70 worth of value, simply for making a payment that you likely wouldn't be able to pay via credit card any other way.
Bottom Line
In the end, this deal gets a big THUMBS UP.
For as long as this deal lasts, it presents an easy way to pay bills and earn a very solid return with your Ink Preferred. And since most of these bills can't be paid with a credit card without using Plastiq, there's no opportunity cost to consider.
With that said, keep in mind that Plastiq coding this way is likely a mistake – and one that could be corrected at any point in time. For now, it's a great deal – but don't necessarily count on it sticking around.
FAQ
Is Plastiq safe to use?
Plastiq may be worth it if you're trying to accumulate points or meet a minimum spend on a new credit card, but if you're not careful, the fees could outweigh the rewards. Plastiq has an A+ rating from the Better Business Bureau and it's simple to use.
How do I pay with Plastiq?
How to Use PlastiqTell Plastiq who you want to pay by entering the recipient information, payment amount, and credit card you would like to use.Plastiq will charge your credit card for the respective amount + 2.5% transaction fee.The recipient will receive payment via check or ACH.Jul 30, 2021www.asksebby.com › blog › how-plastiq-works-and-what-you-can-payHow Plastiq Works and What You Can Pay: The Complete Guide ...www.asksebby.com › blog › how-plastiq-works-and-what-you-can-pay
What is Plastiq service fee?
To offer this service, Plastiq charges a 2.5% fee. Here's why it works out for our customers. Many cards offer 2% cash back or points on every purchase. Avoid costly loans (even the best ones cost 7-8% annually) – or earn interest on increased cash flow.
Does Plastiq have an app?
Yesterday Plastiq released the Plastiq mobile app for iPhone. Plastiq is a service that lets you pay bills, including rent, mortgage, etc. by credit card for a small fee. For more about Plastiq, please see: The complete guide to Plastiq credit card payments.
How do I pay my Chase Ink card online?
Go to chase.com/paycard to sign in and make a payment online. How do I pay my credit card by phone? To make a payment by the automated phone service, call 1-800-436-7958.
How do I access my Chase account online?
Sign in to your chase.com account and select the account that you would like to view. The Account Activity page displays your payment and deposit information with your present and available balances at the top of the page. For check details, select the check icon next to the transaction.
How do I pay my chase auto loan online?
Sign in to your account at chase.com and choose the "Pay & transfer" option, then select "Pay bills." Choose "Pay-from accounts," then choose "External accounts." Add your external bank account that you'll use to make a payment to your auto account.
Where do I mail my Chase credit card payment?
Mail: Send a check, along with your name and the number of the account you're making a payment to, to Cardmember Services, P.O. Box 6294, Carol Stream, IL 60197-6294.